The Doctors embark on their greatest adventure in this 50th anniversary special. In 2013, something terrible is awakening in London's National Gallery; in 1562, a murderous plot is afoot in Elizabethan England; and somewhere in space, an ancient battle reaches its devastating conclusion. All of reality is at stake as the Doctor's own dangerous past comes back to haunt him.
The Day Of The Doctor airs on BBC One at 7.50pm on Saturday 23rd November. It will be simulcast worldwide and will be screened in cinemas across the globe.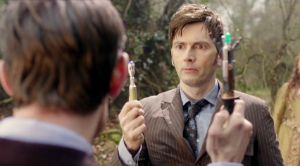 VIDEOS:
Catch up with the lastest The Day Of The Doctor videos, including the epic new trailers...
Watch the videos here...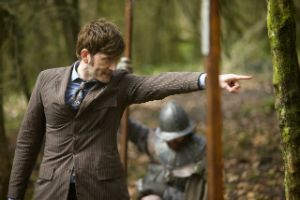 PHOTOS:
A selection of still from The Day Of The Doctor have been released.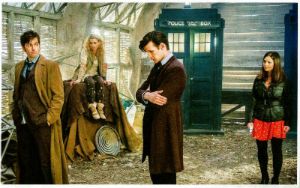 ON SET:
Check out a day on set of the 50th anniversary special, The Day Of The Doctor...
Read more here...